The boats, the team, the story
'Eliza Grace' and 'Trickster'
High quality Dutch-built Antaris day-boats. They are 6.3m long and 2.4m wide, making them very comfortable and stable craft for jaunts on the river.
Eliza Grace and Trickster have cushioned seats, picnic tables, and refrigerators to keep your drinks cool. A front canopy can be raised to protect you from sun or rain!
We provide a Bluetooth speaker system so you can play your favourite tunes while relaxing on the river.
Eliza Grace and Trickster are safety approved for up to 6 passengers.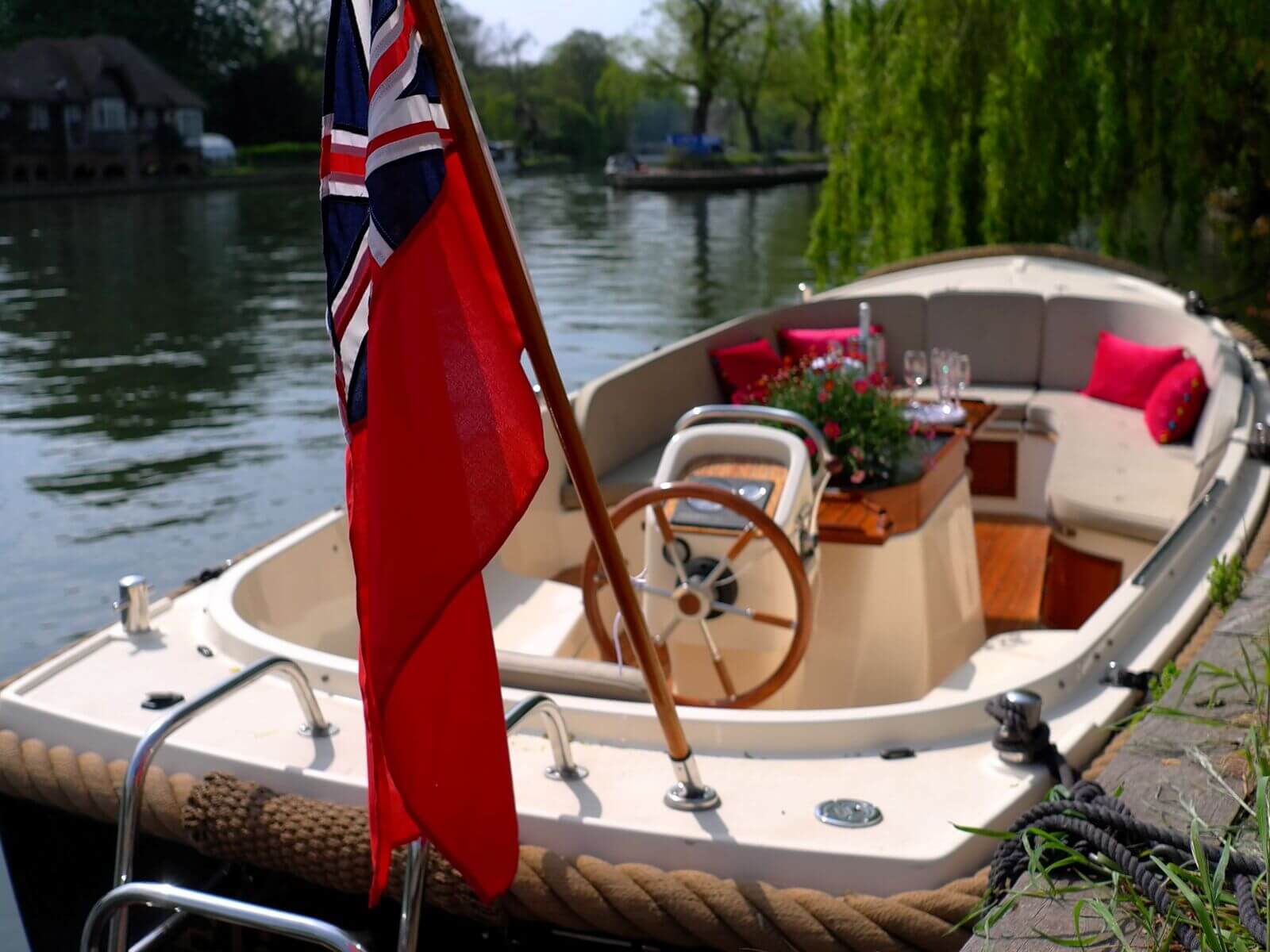 Our sleek Edwardian-style launch has a whisper-quiet electric drive.  She has been newly renovated for the 2021 season.
The boat has cushioned seats, a picnic table, a refrigerator to keep your drinks cool, and a USB charging point. She has a canopy to provide some shade and shelter.
Hebe is 6 metres long and 2 metres wide and she is safety approved for up to 8 passengers but we like to keep you comfortable and think 6 is a good number onboard.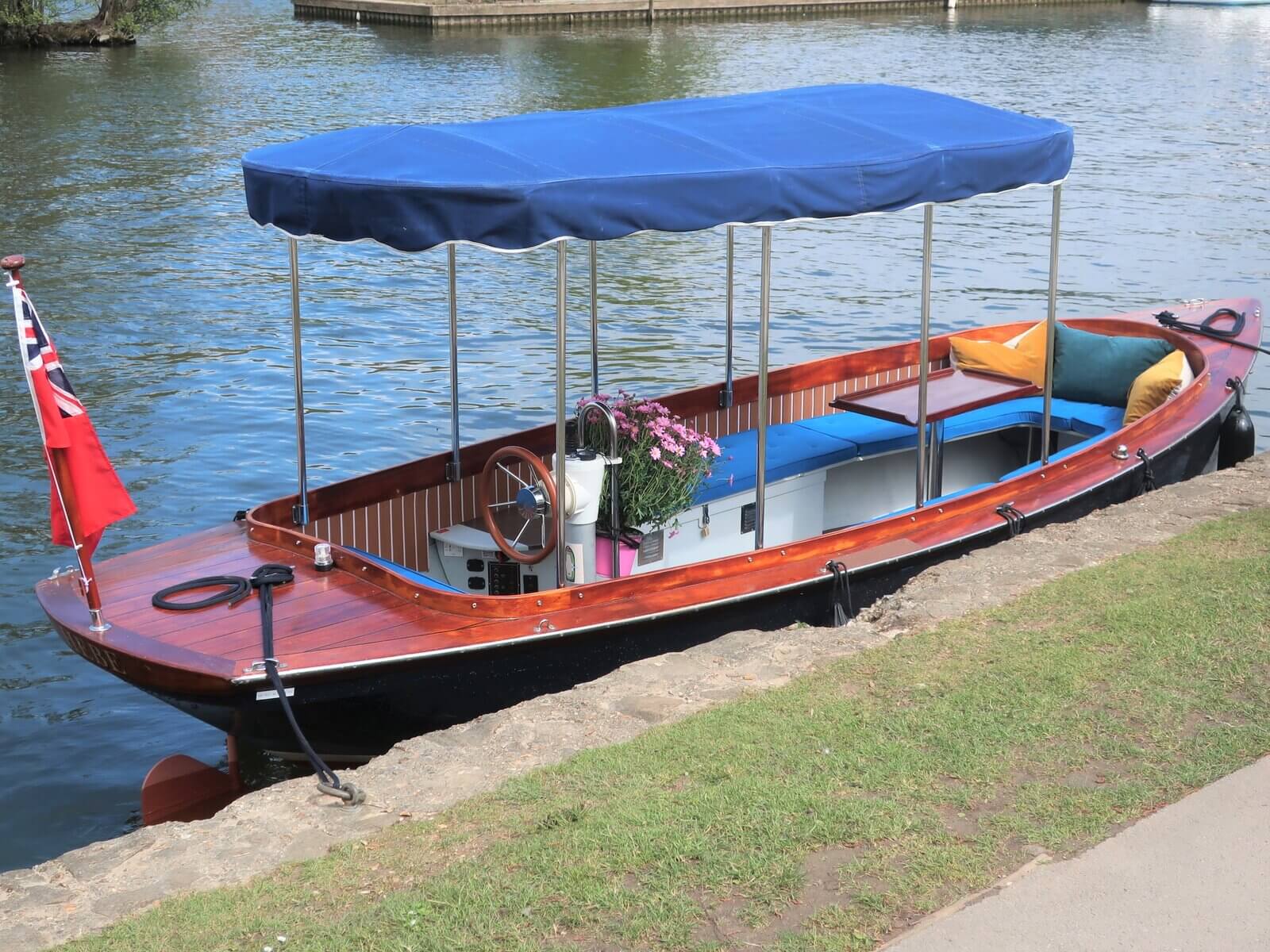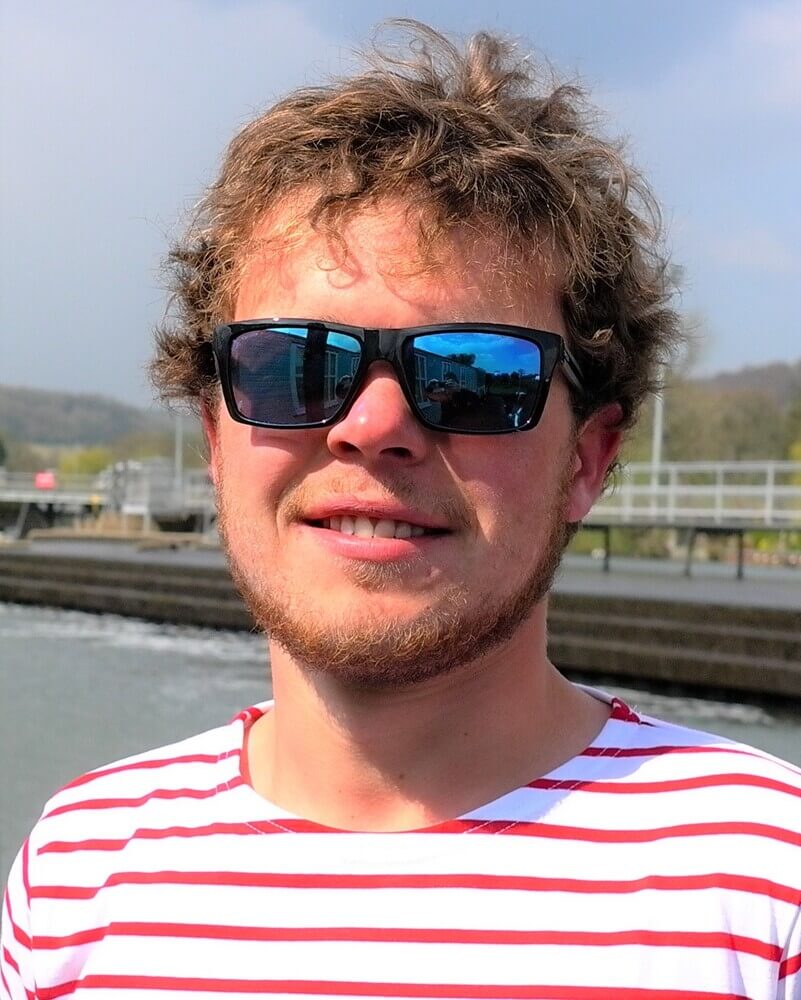 Henry
Skipper
Henry has lived with the River Thames all his life.  He learnt to manoeuvre boats from an early age and looks forward to sharing his love of the river with you.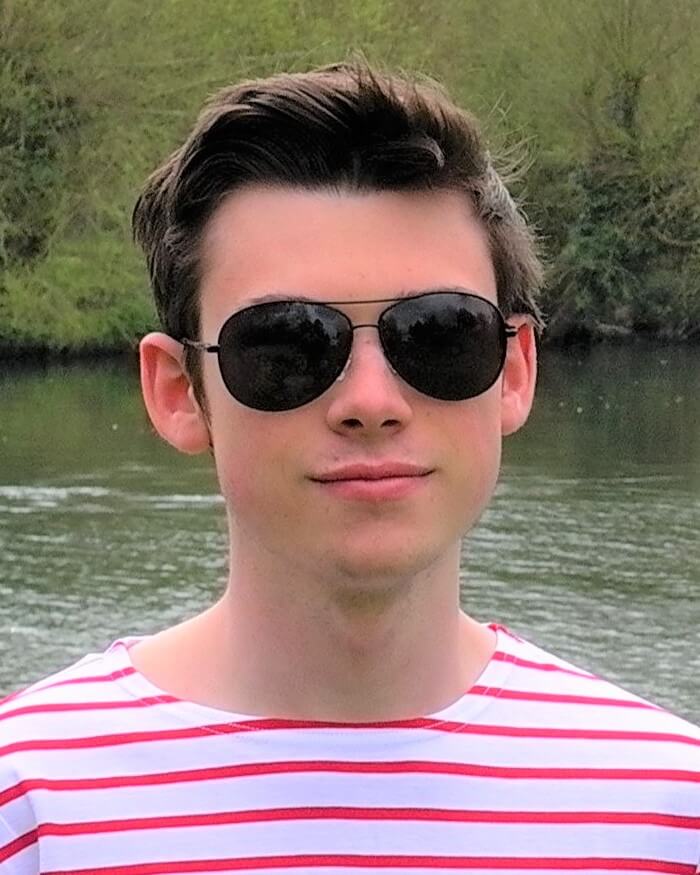 Cai
Skipper
Cai loves to spend his summer on the river and is excited to be working with us in 2020. He is looking forward to taking private parties up and down the Thames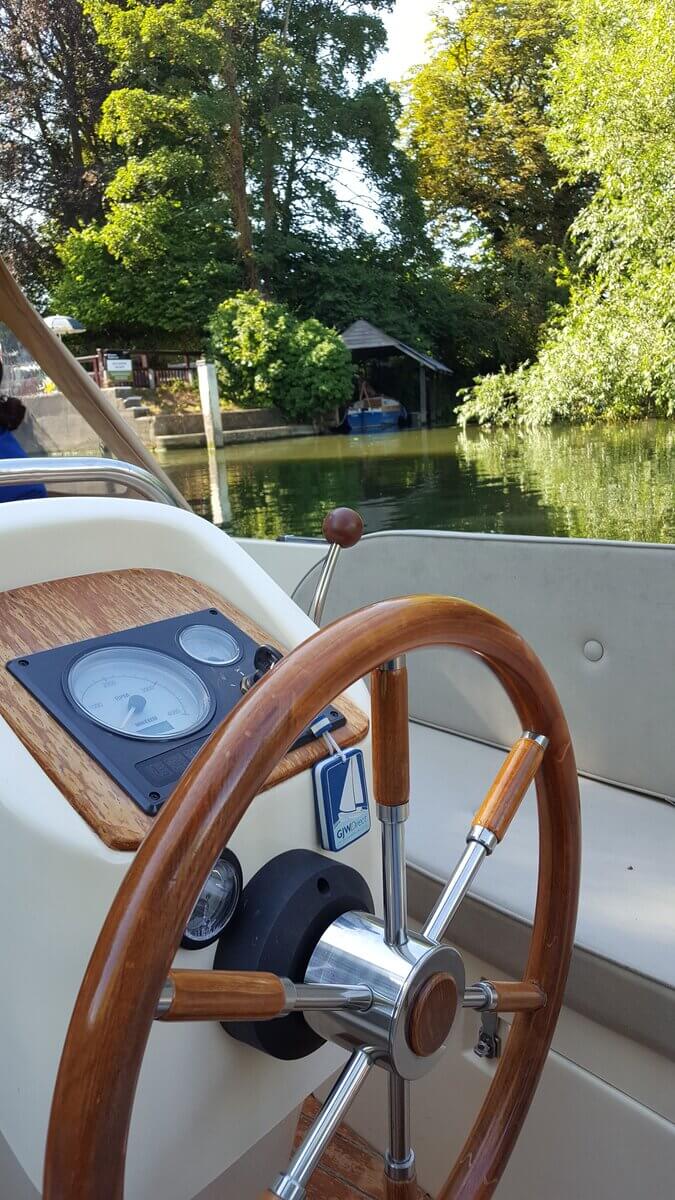 Henley River Boats was set up by university friends Andrew and Charles. After 25 years working in big-businesses they decided it was time to set up a small business around their passion for boating
Growing up, neither was ever far from water.  Andrew, born in Jersey, spent much of his youth in turquoise crystal seas surrounding the island.  Charles grew up near the coast of Pembrokeshire, Wales, where it rained a lot.